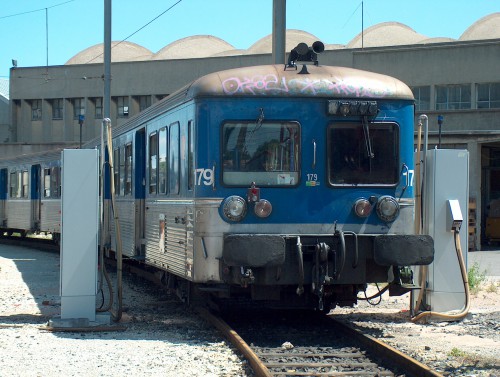 The sanding system is a global solution for sand storage and distribution for rolling stock. The solution includes all the process
to deliver sand to rolling stocks, from sand silo to dispensers.
The sand dispensers are compact units with the ability to provide fast, clean, safe, and convenient sand dispensing for all railroad vehicles.
SECURED ELECTRONIC SYSTEM FOR PUMPING AND DELIVERING SAND
A technical room is equipped with air compressor and dryer to clean the air and keep the sand dry. An operational panel enables the command of all the different functions for an optimal control.
BESPOKE SAND SILO TO ACCOMMODATE WITH THE SANDING NEEDS
DISPENSER MODULES INTEGRATED IN CABINETS WITH KEYS
The slenderness of the sand distribution posts enable clean and easy integration in limited spaces, to fit on depot platforms.
ERGONOMIC SAND DISPENSER NOZZLE WITH CONTROLLED GRAVITATING SAND PRESSURE
The sand point is every time under pressure and its tank automatically filled in order to guarantee sand on each point.