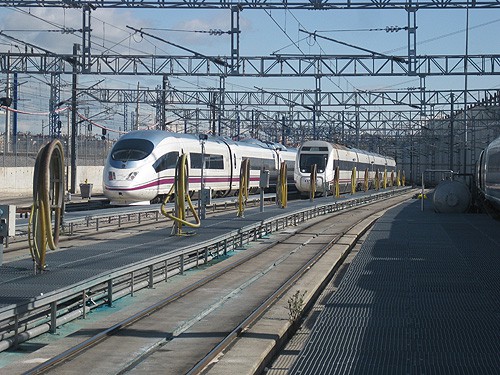 The complete solution proposed allows to make a removal of waste from train toilets an easy and cleaning process, tailor-made, adapted to all train needs, know by tens of railway networks.
EXTRACTING AND REFILLING SYSTEM BY VACUUM TECHNOLOGY
Solution designed with extracting and refilling system by vacuum technology which ensures optimal working speed and sustainability of all components avoiding maintenance.
BESPOKE SOLUTION ADAPTED TO CUSTOMER NEEDS
Solution for track up to 500m long and multiple servicing points, CET systems are controlled with touch-screen control panel including specific programs based on all features possible, automatic start and stop and automatic filling process can be designed to follow a specific need.
LARGED FIXED INSTALLATIONS OR SINGLE MOBILE UNIT